Medical cannabis has been legal in the U.K since 2018, yet many people still don't realise this. 
We still have a long way to go in raising awareness, as only 40% of the UK population is aware of this fact  – a recent stat revealed at the first Medical Cannabis Clinicians Society 'doctors roadshow' on 12th May 2022.
But that's through no fault of their own. Although technically available on prescription on the NHS, this isn't quite how things have panned out. 
Four years later, only three people have received whole-plant cannabis oil on the NHS, and those are children who have shown "exceptionality" in their need for this medication. 
Thousands of others have received cannabis-based medicinal products, Sativex and Epidyolex. Still, these often don't have the impressive positive impact on many health needs as whole plant oils and cannabis flower.
However, it is possible to access a wide range of cannabis products via a growing number of cannabis clinics in the U.K. There are now over 13,000 legal cannabis patients in this country experiencing the benefits first-hand.
For some, usually children with severe, retractable epilepsy, prices can be impossibly high, reaching up to £3000 a month. 
But, plenty of patients access prescriptions for anxiety, chronic pain, gastrointestinal issues, cancer treatment side effects and much more for between £150 and £400 a month. 
What's more, you're in great hands with a cannabis clinic, with GPs, pain experts and neurologists to help you through the process, ensuring you are prescribed the right product and the right dose and reviewing your progress frequently along the way.
Want to learn more about medical cannabis in the UK? 
In this article, we will discuss:
Is medical cannabis legal in the UK?

Is medical cannabis safe?

How to get a cannabis prescription in the UK
Is medical cannabis legal in the UK?
When on prescription, yes. Without a prescription? No. 
Even if you have a qualifying condition that medical cannabis can be prescribed for, it is illegal to possess cannabis unless it has been prescribed to you by a doctor. 
If you get a prescription, it is only legal to use the cannabis and cannabis products prescribed to you and accessed through a registered pharmacy. 
A prescription does not allow you to use any old cannabis legally! 
Unfortunately, some legal patients still have trouble with the police, as education on cannabis prescriptions is lacking in forces across the U.K. 
So if you get a prescription, it's important to keep your written prescription on you at all times and keep your medical cannabis in its authorised container.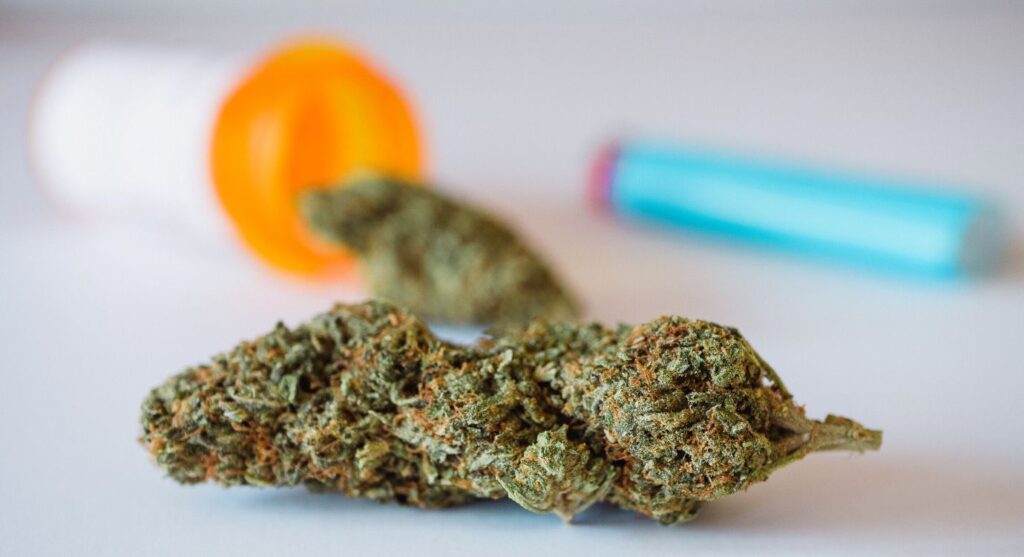 What conditions can cannabis be prescribed for UK?
Medical cannabis can, fortunately, be prescribed at a cannabis clinic for quite a large number of conditions. These include
Anxiety

Depression

Chronic Pain

Cancer Pain

Autism

Arthritis

Cluster headaches

Chron's Disease

Ehlers Danlos Syndrome

Epilepsy

Endometriosis

MS

OCD

Parkinsons'

And many more!
For a full list of qualifying conditions, take a look here.
How much is a medical cannabis prescription UK?
As most medical cannabis is only accessible via private clinics, it does come at a cost. 
For some (as you may have read in the papers), this can go up to a whopping £3000 a month. 
However, most patients pay around £150 – £500 per month for consultations and medication, depending on the required product and dosage.
For those struggling to meet the expense of a private prescription, it's possible to get cannabis medications at a reduced cost through subsidiary projects, Project Twenty21 and Sapphire Access Scheme. 
Both offer subsidised prices in exchange for using your experience to collect data, intending to push for wider access to the NHS. 
Many patients on these schemes access cannabis medications for as little as  £135 a month (or £4.43 per day).
How easy is it to get a cannabis prescription UK?
The idea of private medicine may seem a little daunting, but it needn't be. 
The process of picking up a medical cannabis prescription is remarkably simple. From registering for a consultation online to having your chosen oil, flower or formulation delivered straight to your door.
Patients can self-refer, for free, through their chosen clinic's website, meaning you do not need a referral from your GP or specialist consultant for a private medical cannabis prescription. 
Once the clinic has received that initial contact, they will ask for a summary of medical care, and the triage team will assess whether or not you are a suitable candidate. 
You must have tried at least 2 ' first-line therapies' (medications prescribed by your GP or consultant) before being allowed to try cannabis.
Around a third of people are deemed suitable and meet with a consultant via video call within 24-48 hours.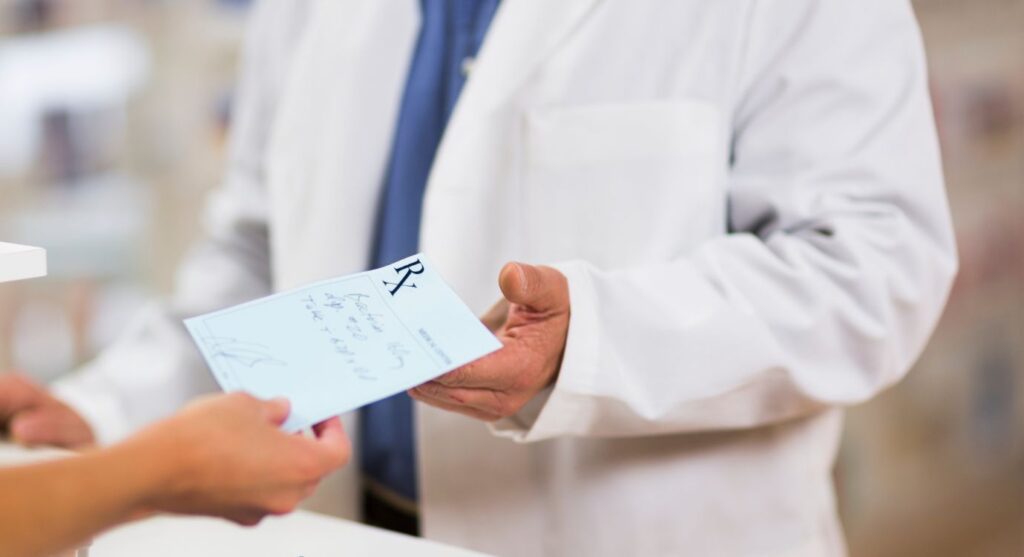 What happens in the consultation for medical cannabis?
During your consultation, you will speak to one of the clinic's experts about your needs and what you hope to get from a medical cannabis prescription. 
Following your consultation, a team of multi-disciplinary experts, including psychiatry and neurology specialists, will discuss your case and determine how to proceed.
If they decide medical cannabis​ is a good option, the appropriate medication will be selected and sent in a written prescription to a "specials pharmacy".  The pharmacy will fill the prescription, and it will be couriered directly to your door.
You will receive follow-up consultations after your initial appointment to monitor progress and make any alterations to dosage or choice of cannabis if need be.
Is medical cannabis safe?
Although we're often told "more evidence is needed" to determine safety and efficacy before access to cannabis can be widened on the NHS, many experts wholeheartedly disagree. 
It's really the "right type" of evidence that's missing – randomised controlled trials – which cannabis doesn't really fit very well into, given the very complex nature of the plant. 
However, there is an overwhelming body of real-world evidence, with over 40,000 studies exploring cannabinoids and the endocannabinoid system. 
That's more than any other pharmaceutical drug or physiological system, and the results have been, for the most part, very positive.
Side effects from cannabis-based medicinal products can include sleepiness, nausea and the possibility of interacting with other medications. However, these pale in comparison to the side effects of the drugs most patients have to try before being allowed to give cannabis a go.
Overall, cannabis is very safe, particularly when you are using it under the guidance of a medical professional.
Final thoughts on medical cannabis UK
In a nutshell, medical cannabis is legal and available on prescription in the UK and has been since 2018. 
At a time when NICE guidelines have been changed to prevent the prescription of painkillers for chronic pain and arthritis, it's more important than ever that patients know cannabis is a viable, safe and legal option. 
Hopefully, this article will have clued you up on everything you need to know, so go ahead and share with your friends! 
Together, we can help change perceptions, increase cannabis education and potentially help an estimated 1.4 million people who currently use illegal cannabis from the black market as a medicine.
10% off on your first order
Complete this one-minute quiz and find the right products for you.