Are you woken at night with leg cramps? Do period cramps keep you snuggled in bed with a hot water bottle? Do sudden muscle cramps leave you doubled over in agony?
While harmless, cramps can be uncomfortable and extremely painful, leaving many seeking relief from these unwelcome muscle spasms.
If this is you, chances are you've heard that magnesium is the magic mineral that will banish your cramps once and for all. 
But why do people recommend magnesium for cramps?
Magnesium is an essential mineral and is key to regulating bodily functions. 
It helps us absorb vital minerals and vitamins and activates enzymes to create cellular energy. Magnesium is also crucial to both nerve transmission and muscle contraction.  
In short, magnesium keeps us well. And deficiencies in this mineral can lead to health problems and unpleasant symptoms.
So is cramping the result of a magnesium deficiency? Will taking a magnesium supplement help to relieve cramps?
This article will cover the following:
Is magnesium good for cramps?
Which magnesium is best against cramps?
How much magnesium should I take for cramps?
Does research support magnesium for cramps?

Here's what you need to know.
What causes cramps?
Cramps occur when muscles contract suddenly and involuntarily. They can be incredibly painful and can be caused by certain medications, diseases, and life situations or habits.
Both diuretics and proton pump inhibitors can cause nasty cramping as a side effect. Cramping may be a side effect or sign of metabolic disorders, high blood pressure, and cardiac arrhythmia. 
Cramps are also symptomatic of some lifestyles  – for example, excessive consumption of alcohol, but also pregnancy, stress, diet, or playing lots of sports. 
Finally, magnesium deficiency is one of the most common causes of cramping. Common signs of magnesium deficiency include muscle cramps (especially in legs or feet) as well as aching or tight muscles and muscle twitches.
Is magnesium good for cramps?
As magnesium deficiency is one of the key causes of cramps, ingesting more magnesium to counteract a deficiency makes a lot of sense.
But what does the science say? Does research support anecdotal evidence around magnesium? 
Spoiler: the results are mixed.
Magnesium for muscle cramps
A recent review of studies considering the role of magnesium for skeletal muscle cramps did not find that magnesium was always helpful in these cases.
In fact, the authors of the review concluded that it's unlikely that magnesium supplementation is effective for idiopathic skeletal muscle cramps – regardless of the dosage or administration method used.
Magnesium for leg cramps
Again, the science is inconclusive regarding magnesium and leg cramps. 
There's no overriding evidence to suggest magnesium can treat leg cramps, although some studies indicate magnesium may play a small part in reducing their severity.
While most research suggests no correlation between magnesium supplementation and a reduction in painful leg cramps, some participants reported magnesium as more effective than a placebo.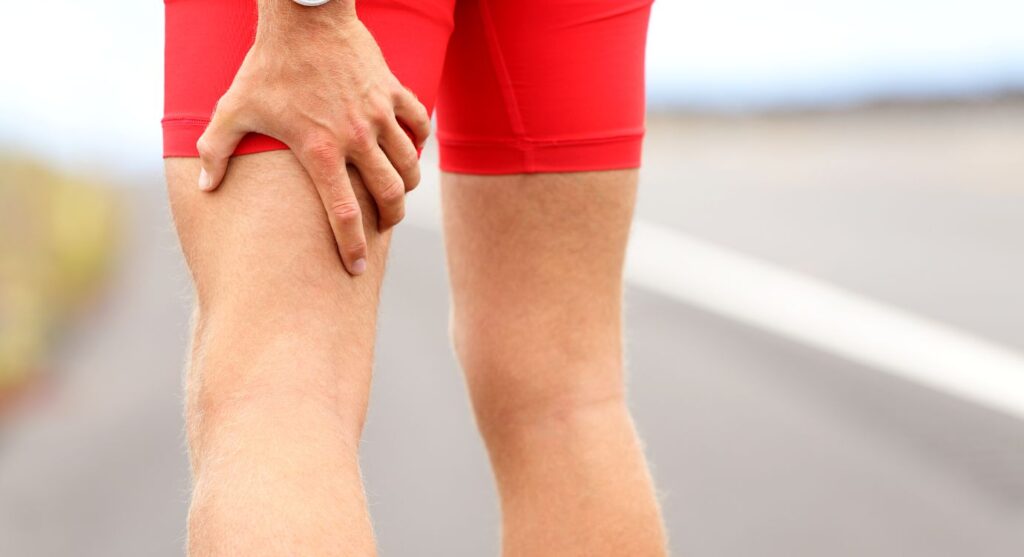 Magnesium for period cramps
Can magnesium help with period pain? Will magnesium soothe my period cramps? 
While other evidence around the effectiveness of magnesium on cramps is inconclusive, studies tend to support the use of magnesium in easing menstrual cramps. 
It's thought that magnesium helps period-related cramps through an ability to relax spasming uterine muscles and reduce the production of prostaglandins – a chemical which triggers inflammation during PMS.
One study looked at the impact of magnesium on the symptoms of college students with primary dysmenorrhea – a condition characterised as painful menstruation, which happens in the absence of pelvic disease. 
Results showed that both doses of magnesium stearate (150 and 300 mg) reduced the severity of menstrual symptoms – including cramps – although the effect was greater with magnesium stearate 300 mg.
Three other studies have also highlighted a positive correlation between magnesium administration and the relief or prevention of these premenstrual symptoms, including cramps.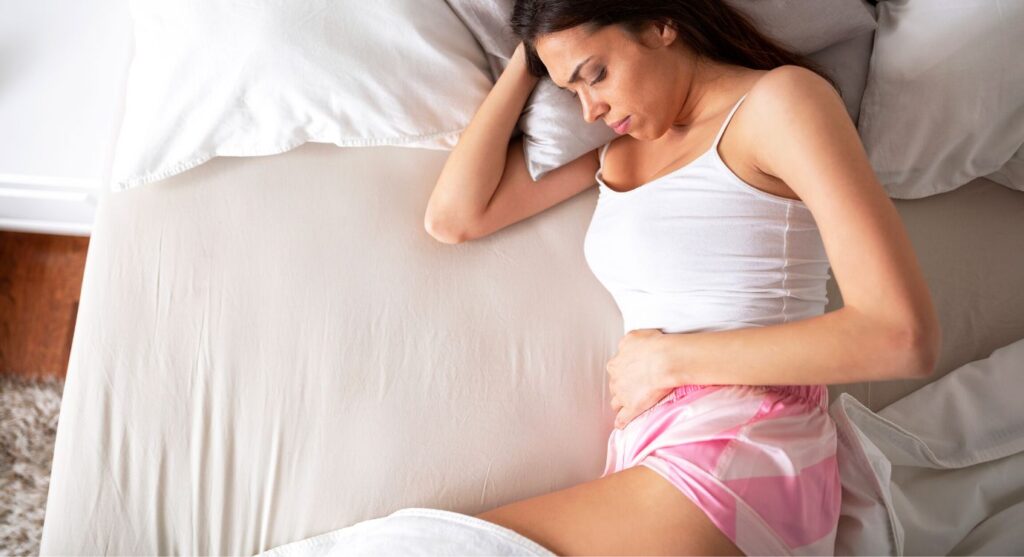 How much magnesium should I take for cramps?
As with any supplement, start with a low dose and work up to higher doses as needed.
The more severe the symptoms you are looking to ease, the higher the amount likely required. 
NHS guidelines advise it should not be harmful to take up to 400 mg of magnesiumsupplements per day, while the WHO recommends staying under 350 grams. 
However, always follow the maximum guidelines indicated on the packaging.
And always speak with your doctor or healthcare professional before starting a new supplement – they are best placed to advise you on what dosage will be right for you.
What type of magnesium is best for cramps?
There are no hard and fast rules around which type of magnesium might work best for cramps. 
If you're looking for a magnesium supplement to ease cramps, it's best to know a little about each and then try the supplement that sounds the best for you. 
A few types of magnesium include
Magnesium threonate
At Evopure, our magnesium supplement blends magnesium threonate with magnesium 
citrate due to the unrivalled bioavailability of the combination.
Magnesium threonate is easiest for your body to absorb – meaning the highest possible percentage of the active ingredient will be ingested and make its way into your body.
Magnesium oxide
Magnesium oxide is a salt which combines magnesium and oxygen.
It isn't typically used for deficiencies, as the body doesn't absorb the combination well. However, it is thought that magnesium oxide can help ease heartburn and digestive issues.
Magnesium taurate
Magnesium taurate is a compound of magnesium and taurine, which may help lower blood pressure and protect the cardiovascular system – according to preliminary research conducted on rats. 
It's important to note that there isn't sufficient evidence to form clinical conclusions about magnesium taurate and cardiovascular health or to use it for these purposes without further scientific evidence.
Magnesium sulfate
The type of magnesium in Epsom salts is often added to baths to soothe sore muscles. 
While there is very little evidence suggesting the body can absorb much magnesium via this method, bathing with Epsom salts may be a therapeutic routine that could help relieve cramps.
How to use magnesium for cramps?
There are many ways to incorporate magnesium supplements into health and wellness routines. Here are some of your options.
Magnesium bath flakes for cramps
Magnesium soaks and flakes can be added directly to your bath – often in the form of Epsom salts. They can be an excellent relaxation aid – although there's little scientific evidence to suggest an ability to soothe cramps.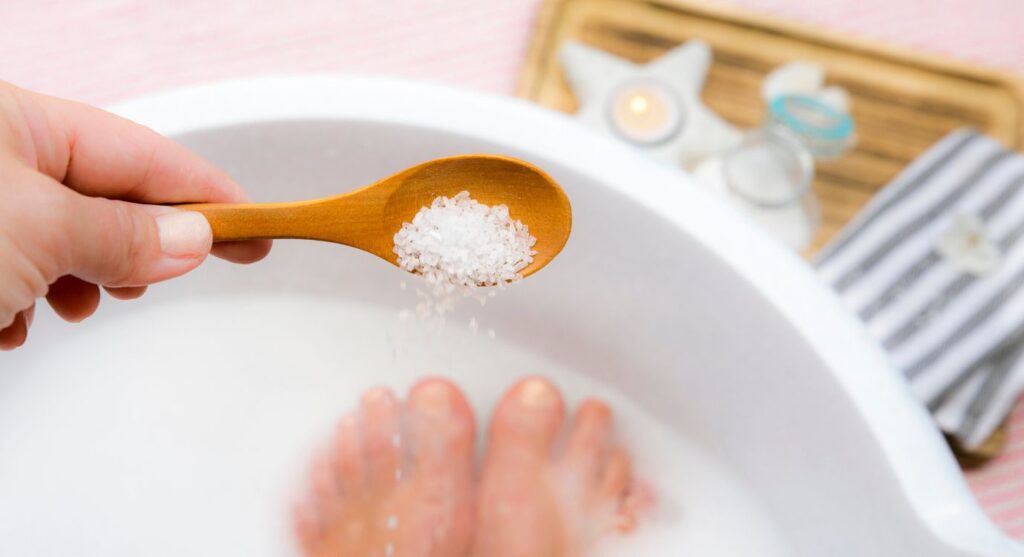 Magnesium powder for cramps
Magnesium powder is the best option if you want to extract the highest bioavailability from your supplement. 
When mixed with water and ingested in a dissolved form, the stomach doesn't need to break down the powder, and the body absorbs more of the magnesium.
Magnesium tablets for cramps
If you choose to take magnesium tablets, ensure you do so with meals – If taken on an empty stomach, magnesium tablets may cause diarrhoea.
When taking magnesium in tablet form, your stomach acid must break down the capsule and mineral, leading to a reduced absorption rate and lower bioavailability compared to powders.
It's important to take magnesium tablets regularly and stick to dosage guidelines.
How to buy the best magnesium for cramps
If you're looking to buy the very best magnesium, here are a few criteria to keep in mind. 
Always look for organic products free of unnecessary additives and intoxicants.
Choose magnesium that comes with a lab report and is fully lab-tested to ensure you purchase a high-quality and safe product.
Non-GMO, completely natural products are always preferable.


Final words
Magnesium is a vital mineral – crucial to maintaining healthy bodily functions. Cramps may, in some cases, be the result of magnesium deficiencies.
While there's no conclusive evidence supporting anecdotal notions that magnesium really helps cramps, magnesium is generally safe when consumed within recommended dosage guidelines. 
As such – there's likely little harm in incorporating the supplement into your daily routines to consider whether magnesium may work for you. 
Before doing so, always consult a doctor or health professional who will best advise you and test for magnesium deficiency.