With cannabis-adjacent products and compounds, it's sometimes not entirely obvious where you stand in an ever-evolving legal landscape.
Recreational cannabis is illegal in the UK, but medical cannabis is legal with a prescription. CBD is available on the NHS in very specific circumstances, but as an ingredient in one regulated medicine – Epidiolex.
But is CBD oil legal in the UK? Is CBD flower legal in the UK? How about CBD gummies? 
Here's everything you need to know about CBD legality in the UK in 2022, including
Is CBD legal in the UK for people, pets and children?

What CBD products are legal in the UK?

How to buy products that comply with CBD law UK
What is CBD oil?
CBD oil is a product derived from CBD – otherwise known as cannabidiol – a phytocannabinoid found in cannabis and hemp.
CBD is one of around 113 cannabinoids present in cannabis and hemp. It's the most well-known non-psychoactive cannabinoid – unlike THC, CBD doesn't make you feel high.
Cannabinoids can also be found naturally in human bodies: these are called endocannabinoids. 
Many people choose to ingest CBD oil because of its associated therapeutic effects. These are all down to CBD's ability to interact with our endocannabinoid system, a complex network of receptors and cells found in the bodies of humans and some animals. 
CBD and other cannabinoids support the endocannabinoid system to ensure it functions correctly and maintains homeostasis in the body.
10% off on your first order
Complete this one-minute quiz and find the right products for you.
Is CBD legal in the UK?
Yes! CBD is legal in the UK. 
However, the market is highly regulated, with restrictions across all points of the supply chain – from growing and extracting CBD to manufacturing, sales and marketing.
Not all CBD products will automatically be legal, so it's worth knowing the law around CBD and what to look for to ensure you consume safe and legal supplements.
So, let's get down to the nitty-gritty. 
What is the CBD oil UK law? 
Novel Foods regulation
In the UK, CBD is regulated as a 'novel food' under the Food Standards Agency (FSA). The categorisation might initially seem odd – cannabis and hemp have been consumed for thousands of years!
But as the FSA clarifies, 
"Hemp and related products, such as cold-pressed oils, are not novel because there is evidence to show a history of consumption before May 1997. This is not the case for CBD extracts."
EU novel food regulations require all foods without a significant history of consumption before May 1997 to be classified as novel foods.
In January 2019, the European Commission declared they hadn't received enough evidence to suggest a history of consumption of CBD extracts. The FSA subsequently set a deadline for all CBD supplements on sale in the UK to be authorised under the Novel Foods Act.
Currency, around 12,000 products have received Novel Foods authorisation. Products unable to meet the strict guidelines have been removed from UK shelves. 
As of February 2020, all new CBD products, including food and drink containing CBD, are considered novel foods and require premarket authorisation.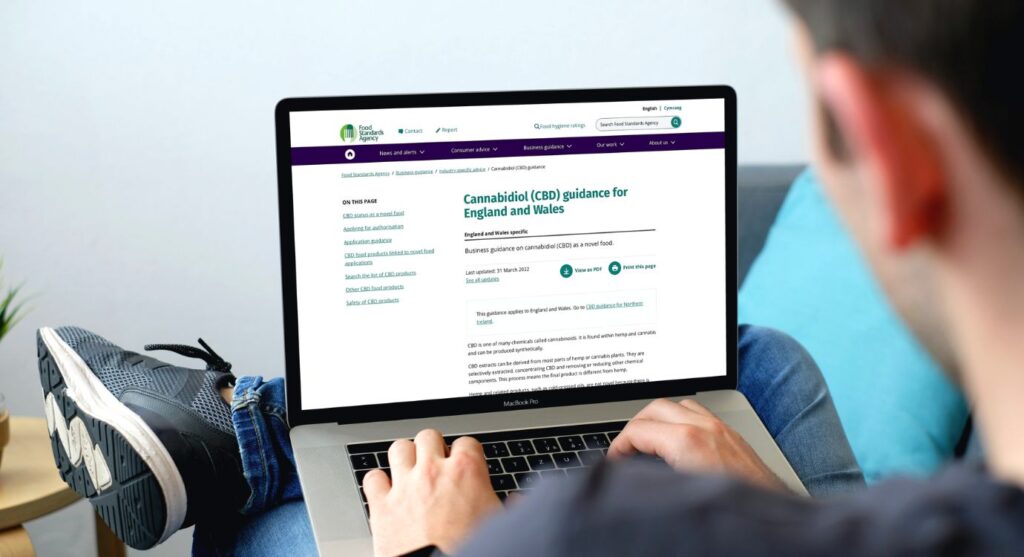 CBD cannot be sold as a medicine. 
CBD is not a medicine, and any retailers or producers inferring that CBD is medical treatment are acting outside the law. 
If you notice a company promoting CBD as a 'cure', that's a red flag right there.
CBD supplements simply aren't scrutinised and tested in a way that allows them to be regulated as a medicine – instead, they're considered a food supplement under the FSA.
Strict THC limits for UK CBD products
To be legal in the UK, CBD products must contain less than 1mg of THC, THCV and CBN (all cannabinoids with psychoactive properties).
There's a lot of misinformation online surrounding THC limits for CBD products – many brands and articles refer to the legal limit for products being 0.2% THC.
This is wrong. 0.2% is actually the figure relating to the type of hemp varieties which licensed commercial growers can use. Only plant varieties which come in at or under 0.2% can be used to extract CBD – which is seemingly the source of confusion around this figure.  
As the Home Office factsheet states:
"The '0.2%' reference is used solely to identify varieties which may potentially be cultivated."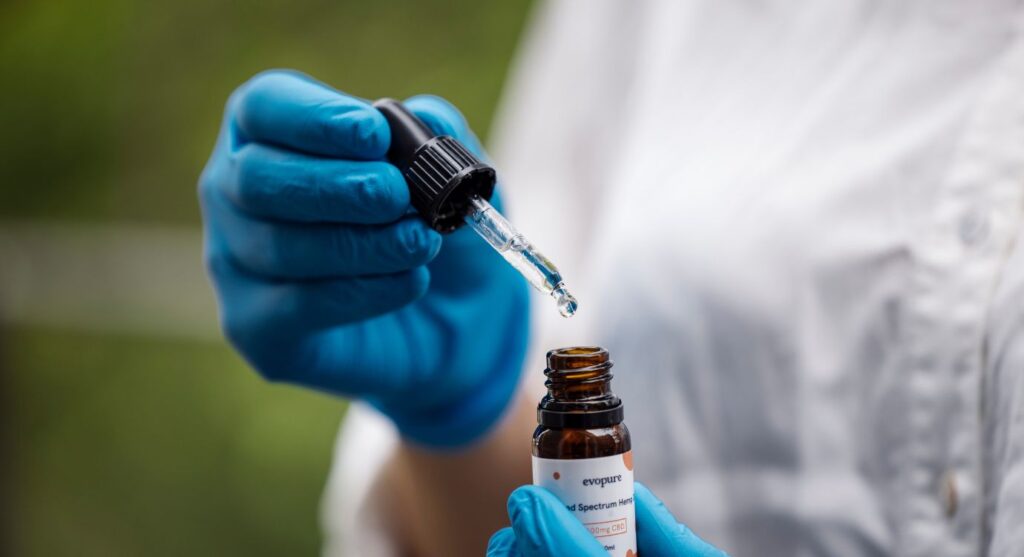 Hemp growing licenses
If CBD is legal, can I grow hemp at home?
No, you can't grow hemp (or cannabis!) at home in the UK. 
You must have special permissions and a Home Office license to do so – and even then, you are not allowed to harvest it to make CBD. 
While cannabis and hemp plants contain CBD (both being variations of Cannabis Sativa L), products are only legal in the UK if they are extracted from hemp. 
This one isn't a DIY vibe, unfortunately!
Which CBD products are legal in the UK?
While CBD is a legal compound in the UK, CBD products are only legal in certain forms. Let's take a look. 
CBD oil
All types of CBD oil, including broad-spectrum, full-spectrum and isolate, are legal in the UK, so long as manufacturers adhere to the above criteria.
CBD oil is often a therapeutic aid and should be taken as a supplement, just as one might take a vitamin.
CBD gummies, edibles and capsules
CBD gummies, edibles and CBD capsules are also regulated under the Novel Foods Act. 
These products are all legal in the UK, providing they adhere to guidelines and pass the stringent FSA authorisation procedures.
CBD vapes
CBD vape cartridges are also legal in the UK but notably aren't regulated under FSA guidelines. If you're looking to vape CBD, always ensure you purchase cartridges from a brand you trust. 
CBD flower
CBD flowers (or buds) are not legal in the UK, as they are still defined as "cannabis" in the UK Misuse of Drugs Act of 1971. 
Regardless of the amount of THC in CBD flowers, it remains illegal, even if the CBD flower comes from cannabis or hemp plants with less than 0.2% THC.
CBD flowers are subject to the same restrictions around consuming, processing and selling as recreational cannabis. Punishment for possessing CBD flowers can range from a small fine to a prison sentence of up to five years.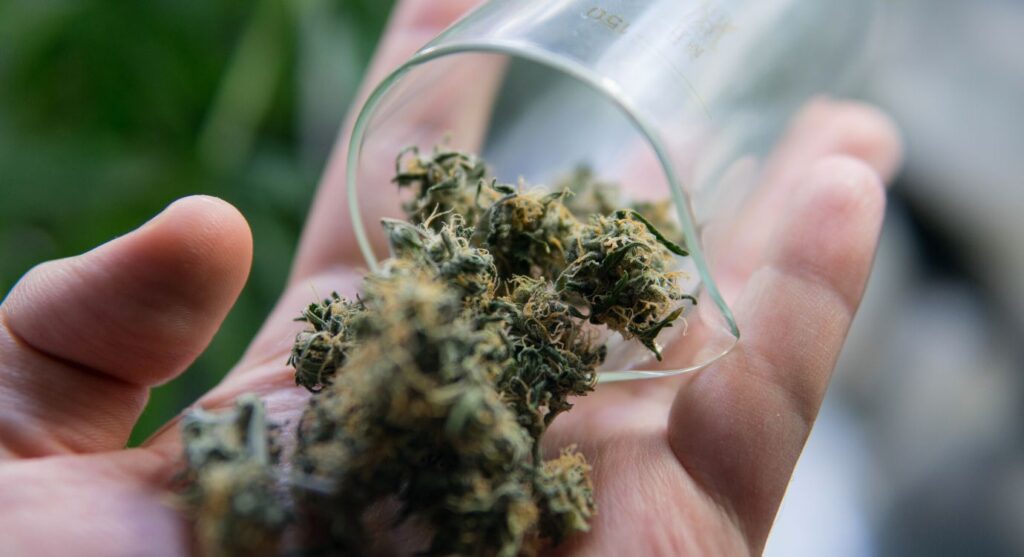 Tips for buying products that comply with CBD law UK
While CBD is well-tolerated by most people, not all CBD oil products are created equally. And, as we've explored above, not all are legal! 
So how do I choose legal CBD? How do I know which products I can trust? 
Choosing a

reputable CBD seller

is vital for your safety and to ensure you're consuming products regulated under UK legal guidelines. 

Always ensure the seller provides a

certificate of analysis

to ensure your CBD oil is high quality and free from THC (or, if full spectrum, under the 1mg product limit required by UK law). If a seller or manufacturer refuses to provide a CoA, we'd consider this a glaring red flag!

You can also

check which products are regulated

under Novel Food regulations

here

. 
Is CBD legal for kids in the UK?
Yes, CBD is legal for children in the UK. 
No restrictions specifically state that those under 18's should not consume CBD. However, trade bodies advise children shouldn't be directly sold CBD products. 
As awareness around the potential benefits of CBD grows, parents are increasingly choosing to give their children CBD products. Some have anecdotally reported noticing the therapeutic benefits of doing so. 
However, Great Ormond Street Hospital for Children has issued the following statement on CBD for children. While they don't condemn its use, they also don't lend their support to the safety and efficacy of CBD for children. 
Notably, the hospital asks that parents be as honest as possible with clinicians:
 "As clinicians, we value the open and honest discussion with parents/carers about the use of cannabinoid oils and actively encourage all parents and carers to discuss this difficult subject with us."
If you consider giving your child CBD, consult a medical expert first.  You should also be certain you are buying an organic, certified and reviewed product, entirely free of THC. Be aware of the potential risks and ensure you are highly vigilant around dosages.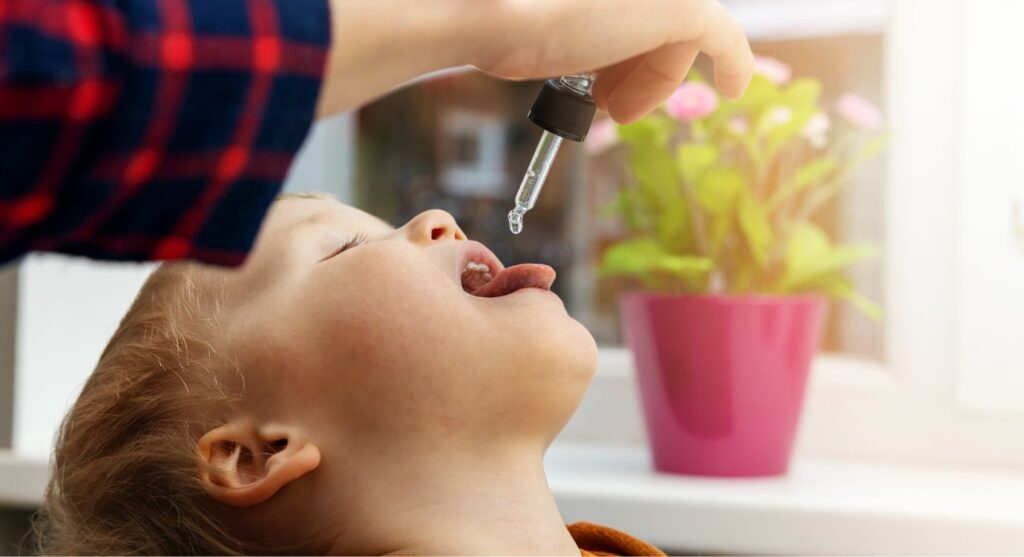 Is CBD legal for pets in the UK?
As CBD becomes more popular, people are also choosing to give CBD to their pets: to help with pain or boost their mood.
Much more research is needed in this area, but preliminary studies support the notion that CBD may be a useful anti-inflammatory and anti-anxiety tonic for dogs.
But is CBD legal for pets in general? Can I give my pet CBD?
There's no regulated 'CBD for pets' industry (yet!), but vets can prescribe CBD for animal use. In these cases, CBD can be used legally for pets.
As with any medical or therapeutic product intended for animals, you should ensure you carefully follow the prescription and adhere to maximum dose guidelines. 
Always ensure to speak with a vet before giving your dog any type of supplement – including CBD.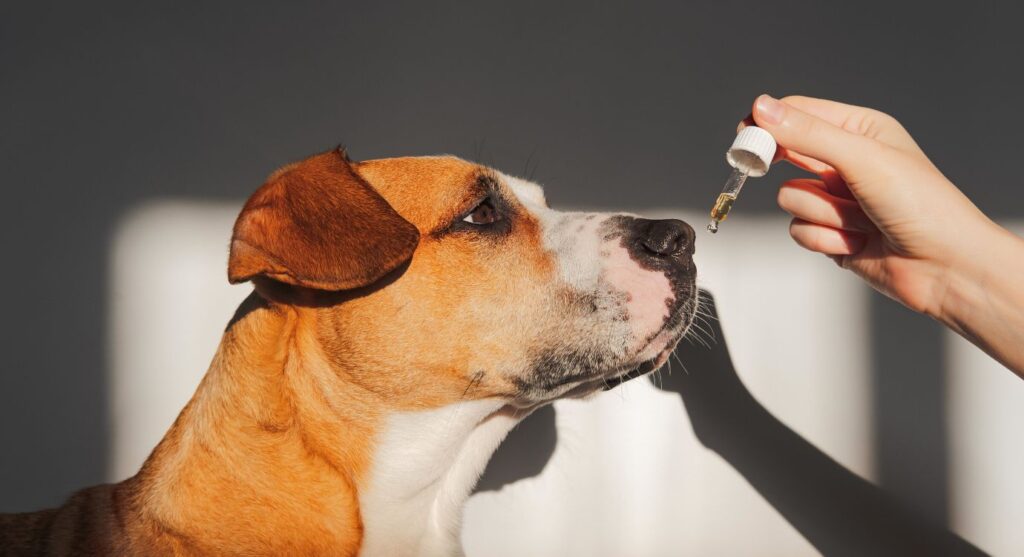 Is it legal to drive after taking CBD?
Yes, it is legal to drive after taking CBD.  The compound is non-intoxicating and non-psychoactive and will not impair your ability to drive.
Is it legal to fly with CBD?
It's legal to fly domestically in the UK with CBD and out of the UK. However, CBD is still illegal in some countries, so ensure you check carefully whether it is legal to bring CBD to your destination. 
Always ensure that CBD possession is legal in any stop-over country or anywhere you may catch a connecting flight. 
CBD is still banned in countries including China, Saudi Arabia, Egypt and Dubai – you may encounter harsh penalties – including jail sentences – for a mistake. Always ensure your research is thorough before flying or travelling abroad. 
Check out this article for a complete list of countries where CBD is legal and illegal.
Frequently asked questions:
Parliament passed legislation in 2018 that legalised certain cannabinoids – including CBD. THC remains illegal in the UK.
Yes, you can buy CBD oil over the counter in the UK. Some brands will be far superior to others, so research before an over-the-counter purchase.
Wrapping up on CBD legality
Just one CBD-based product – Epidiolex – is approved for medical use in the UK (in rare occasions, it's available on the NHS to reduce symptoms of severe epilepsy).
Apart from Epidiolex, CBD is considered a supplement in the UK – in the same category as Vitamin C or Zinx.
While CBD is legal, it remains vital that CBD brands are properly researched before consumption. Some brands will not adhere to legal guidelines, and thus, possessing these products will not technically be legal.
Lastly: the legal landscape around CBD and cannabis derivatives is ever-evolving. So always ensure you keep up to date with new regulations and continue to check product guidelines.