In 2021, in the UK alone, the CBD industry was estimated to have generated £690 million in sales. Forecasts expect the market to be worth almost £1 billion by 2025.
It's clear that CBD is growing in popularity. But what exactly is this seemingly miraculous supplement, and does it live up to the hype?
If you are new to CBD and wondering if the supplement might help you, this starter guide offers a basic overview of the supplement, covering the following:
What actually is CBD? 

What are the different types of CBD?

What are the benefits of CBD?

How to use CBD

Let's take a look at the humble cannabinoid taking the wellness world by storm.
What is CBD?
CBD stands for cannabidiol. It is one of around 85 active cannabinoids found in the cannabis plant. 
CBD has been used for centuries to support the body in achieving better balance or homeostasis. Many people use CBD to help them maintain a sense of wellness, but it may also help with anxiety, sleep, and inflammation and provide neuroprotective properties.
If the thought of using CBD makes you nervous, it's because you're already familiar with the reputation of another cannabinoid, THC. 
THC is the psychoactive compound in cannabis (weed, cannabis) that is responsible for the "high". CBD is not like THC, which means it won't get you high or alter your mental state.
CBD is available in the UK as a novel food supplement. This means it is legal to buy and use it, provided the THC content is less than 0.02%.
CBD and the endocannabinoid system
Before we delve deeper into CBD and how to use it, let's take a look at how CBD works:
CBD interacts with the body's endocannabinoid system (ECS). 
The ECS is a system of receptors, neurotransmitters and enzymes that work together to help maintain homeostasis (balance) throughout the body. Your endocannabinoid system regulates things like appetite, sleep patterns, pain response and inflammation.
Your body produces its own endocannabinoids. Once the endocannabinoids are used up, they are broken down by releasing an enzyme. CBD is thought to inhibit the release of the enzyme that breaks down these endocannabinoids. 
By preventing the breakdown, more endocannabinoids are available throughout the body, which promotes general health and wellness.
What are the different types of CBD?
CBD products are described as either isolate, broad-spectrum or full spectrum. This refers to the cannabinoid contents of the product.
CBD isolate
CBD isolate only contains CBD and no other cannabinoids, terpenes or flavonoids. It is considered to be the purest form of CBD, but some believe that a lot of the benefits of CBD oil are lost when the cannabinoids are isolated.
Broad-spectrum CBD
A broad-spectrum product contains CBD and other beneficial cannabinoids but no THC. It also contains plant terpenes and flavonoids, which can offer their own benefits.
Full-spectrum CBD
Full-spectrum CBD contains CBD, other beneficial cannabinoids and legal levels of THC. This will also contain beneficial plant terpenes and flavonoids.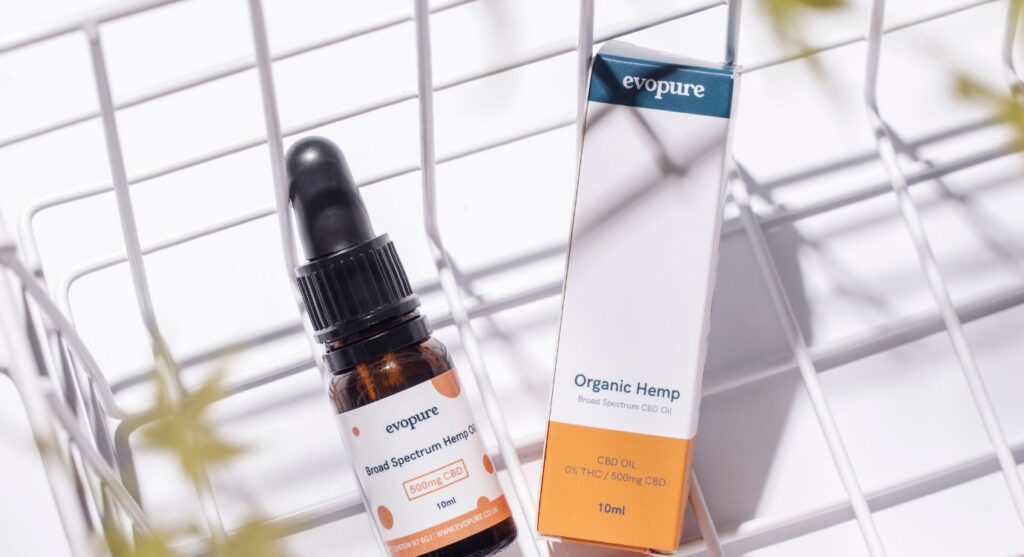 What are the benefits of CBD?
We're still learning more about the potential benefits of CBD.
Many studies are currently underway to explore the use of CBD for a range of conditions, including anxiety, arthritis, chronic pain and insomnia. 
It is important to remember that CBD is not a medication and cannot be used as a treatment or a cure. Currently, CBD is only recognised as a treatment for some rare forms of epilepsy and multiple sclerosis (MS).
It's best to think of CBD as a way to support your health and overall sense of well-being.
A few benefits of using CBD include:
Sleep
CBD has the potential to improve sleep patterns. 
Since the endocannabinoid system is involved in sleep regulation, it is thought that supporting this system can help to tackle occasional sleeplessness or insomnia.
Research supports the use of CBD in sleep to varying extents: one study found that participants suffering from anxiety and sleep problems reported improved sleep in 66.7% of patients in the first month of taking daily doses of CBD.
Read more: How long does CBD take to work?
Another reason people are turning to CBD for sleep is because of a commonly reported side effect: drowsiness. CBD oil might make you feel sleepy, so taking it before bed can lead to a more enjoyable, restful sleep. 
Anxiety
CBD has been the subject of studies into anxiety and has shown promising results.
It's important to remember CBD is not a medicine, so it cannot be compared to prescription anxiety medication. However, it is a useful supplement to have on hand if you struggle with anxiety occasionally. 
Taking it consistently and at the same time daily will help support your endocannabinoid system and may relieve feelings of stress. You can then take an additional dose at times when you feel stressed or anxious.
Pain
CBD is thought to help regulate inflammation and pain response.
While research into CBD and any condition is limited – due to the lingering impact of prohibition and CBD's relation to the cannabis plant – evidence increasingly supports the use of CBD for pain relief. 
Take this review conducted in 2008, which analysed every human study around CBD oil and pain conducted from the late 1980s until 2007. The review not only concluded that cannabidiol was effective in pain management  – it also pointed out that, unlike many pharmaceutical pain management options, CBD didn't produce adverse side effects.
CBD is particularly popular with individuals suffering from pain conditions that have no apparent cause, such as fibromyalgia, rheumatoid arthritis, chronic fatigue syndrome, multiple sclerosis, and migraines.
It is also popular among women suffering from painful periods or endometriosis.
Additionally, the cannabinoid is growing in popularity as a post-workout recovery remedy to prevent sore and aching muscles the next day.
What are the side effects of CBD?
At the moment, we know that CBD is safe for most people. 
However, some people notice some side effects when they start taking CBD or increasing their dose. This could include dry mouth, nausea, stomach upset and drowsiness.
These side effects should be short-lived and pass quickly once you stop taking CBD oil.
What are the different methods of using CBD?
Adding CBD to your daily routine is simple. CBD is available in many different forms, allowing you to tailor the method of use to your needs and lifestyle. 
Each type of CBD product offers unique benefits, and you don't have to settle for one product. Mixing and matching your CBD products can help you to achieve your health and wellness goals.
When choosing a CBD product, it's important to consider its bioavailability. This refers to the amount of CBD available to use before the body breaks it down and depends on the method of using CBD. 
The most popular CBD products include oil and tinctures, capsules, topical balms and creams, edibles, and CBD vapes. Let's take a look at each in a little more detail.
Oils & tinctures
CBD oils are liquids, usually oils, that are infused with CBD. It is taken sublingually by placing it under the tongue with a dropper. 
CBD oils are absorbed into the bloodstream through the small blood vessels under the tongue. It offers the second-highest bioavailability (19-35%) and gets to work quickly.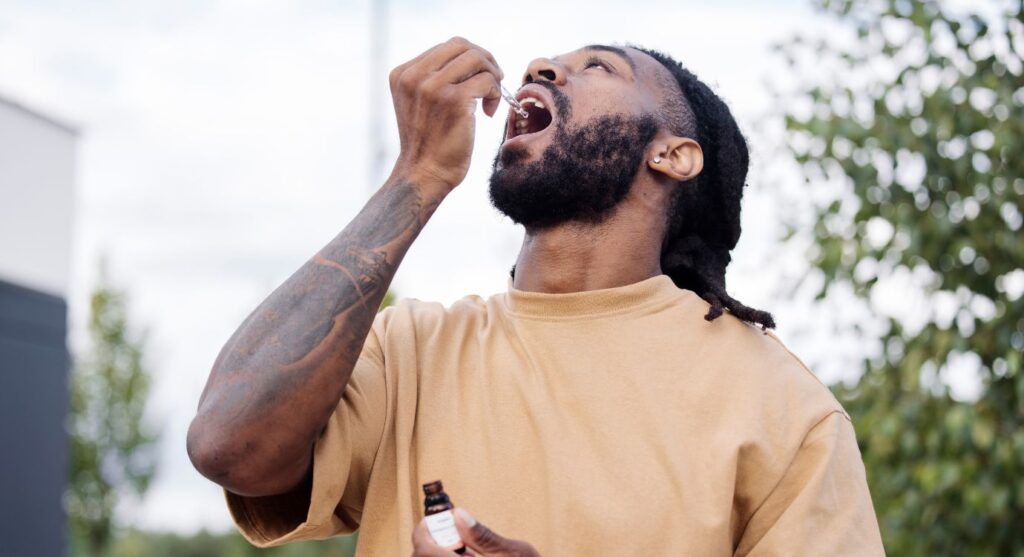 Capsules
CBD capsules are similar to multivitamins. This is a simple way to get the same dose every time and is easy to use for people who are always on the move! 
CBD taken in a capsule is absorbed in the digestive system, so it has a lower bioavailability (6 – 20%) and takes longer to get to work.
Topical balms & creams
CBD balms and creams can be applied to the skin. It's commonly explored as a supplementary treatment for skin conditions like eczema and psoriasis and can be used for muscle and joint pain. 
Topical CBD is absorbed through endocannabinoid receptors in the skin. It does not enter the bloodstream, giving it the lowest bioavailability (0 – 3%) of all CBD forms.
Edibles
CBD is also commonly sold in food and drink items. Available in various forms such as gummies, brownies, cakes, tea, coffee and smoothies, edibles are the most delicious method to get a dose of CBD. 
CBD edibles are also absorbed through the digestive system. Therefore, it offers a lower bioavailability (6 – 20%) than other CBD products.
Vaping CBD
CBD is also available as a vape juice that may be added to e-cigarettes. It's important to note that you cannot simply add your CBD oil to a vape pen; it needs to be specialised vape juice.
This method offers the highest bioavailability (30-55%), as the cannabinoids pass directly into your bloodstream through the lungs.
10% off on your first order
Complete this one-minute quiz and find the right products for you.
Finding the right CBD dosage
To work out the right CBD dosage for you, you need to consider your age, sex, height and weight, and experience with CBD.
Age
As you age, your metabolism slows down, so you will process the CBD slower. Younger people typically need more CBD than older people. But you should always start with a low dose regardless of your age.
Sex
More research is needed to understand how CBD affects men and women differently. At the moment, it is thought that men experience a more physiological response, while women notice more of a behavioural response.
Body type
The taller and heavier you are, the more CBD you will need. Some CBD sellers suggest building up to a specific amount of CBD per kg of body weight. We suggest starting low and increasing slowly until you find the right dose for you.
Experience with CBD
If you have been using CBD for a long time, you might find you are more comfortable taking higher doses of higher-strength CBD oil. For the first time, we suggest using a 500mg strength CBD oil and starting with no more than 20mg of CBD per day. You can gradually increase it as you get used to taking it.
Determine your CBD dosage
As you get older, CBD metabolises slower so you need a lower dose.
Men and women respond differently to CBD and require different dosages.
Taller, heavier people will require a higher dose of CBD.
People who are new to CBD should start out with smaller dosages.
What to look for when buying CBD
By this point, you should have a solid understanding of the wide range of CBD products available. To help you further, we have included our top tips for what to look for when purchasing CBD products.
Organic & sustainable
Finding CBD products from organic and sustainable sources is not only better for the planet it's also better for your health. Organic farmers are held to higher standards, so you can be confident you are getting a quality product.
Organic hemp also reduces the risk of contamination by things like pesticides and heavy metals.
Third-party lab-tested
To confirm the CBD contents of your product, always look for third-party testing lab results. A certificate of analysis (COA) will tell you the cannabinoid contents of your product. 
This is beneficial as it will confirm that you are getting the CBD content that you are paying for. It will also confirm that your product does not contain dangerous or illegal levels of THC.
Full-spectrum vs Broad-spectrum
The only difference between full-spectrum and broad-spectrum CBD is the presence of THC. While full-spectrum CBD should only contain trace (and legal) amounts of THC, some people prefer to avoid this entirely.
If you are worried about the THC content, you should always choose broad-spectrum products to be safe.
Health goal
What you hope to achieve with CBD should play a big part in the products that you choose. If you are looking to support your overall health and well-being, then a broad-spectrum CBD oil is ideal.
You can also combine products to enhance the results. Just be sure to keep track of the total amount of CBD you take in a day.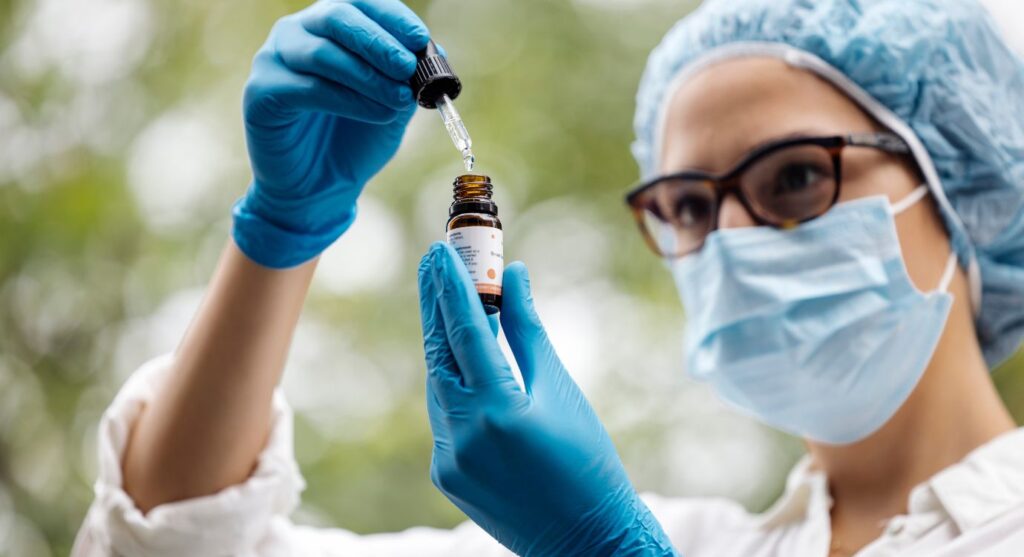 CBD guide conclusion
When it comes to our all-time favourite cannabinoid there's a lot to learn. Choosing a form of CBD can often be overwhelming: from settling on a brand to navigating the differences and benefits of broad to full-spectrum, capsules to oils. 
This beginner's guide offers a reliable starting point from which you can build an understanding of CBD. 
As research on the supplement continues to grow, we will be increasingly better informed about the benefits and potential of this non-psychoactive hemp extract. There are still lots of unknowns around how CBD interacts with our bodies and the full potential and role of the endocannabinoid system in regulating and supporting our overall health.
If you think CBD might be for you, remember that it's not a medically approved treatment. But that's not to say you won't experience some great benefits! Always speak to your doctor about the best way to implement the supplement into your health and wellness routines.