CBD is everywhere. From skincare to mental wellness, pain relief to a sleep aid – the cannabinoid is being touted as the answer to well – many things. 
And, while CBD is not a magical cure or medicine, we're pretty in love with its long list of therapeutic powers.
But what about CBD for kids? Can you give children CBD? Does CBD help children to relax? Is it safe, and is it even legal?
Here's everything you need to know about CBD and kids, including
Is CBD for children legal in the UK

Is CBD safe for children?

How to use CBD for kids
Is it legal to give CBD oil to children UK
? 
Anecdotal reports of parents giving CBD to children suggest many have noticed the therapeutic benefits of doing so. 
But does that mean it's legal? The answer is more that it isn't illegal. 
No specific restrictions state that under 18s should take CBD or that parents shouldn't give their children CBD. 
However, do note that advice from trade bodies suggests that children under 18 should not be able to buy CBD products themselves directly.
What are the potential benefits of CBD for kids?
There are several potential benefits of CBD for kids. From treating otherwise treatment-resistant epilepsy to soothing children with autism, here are some benefits we know about:
CBD for kids with epilepsy
Multiple studies show CBD can reduce epilepsy-related seizures. 
Epidiolex is currently the only CBD prescription used to treat two rare forms of epilepsy in children. Only in this specific case can CBD be termed or used as a medicine. 
While access to Epidiolex tends to be limited (rigorous criteria must be met), research into the potential of CBD as a treatment for many forms of epilepsy is ongoing. 
Many current research and positive study results around epilepsy in children centre on medical cannabis and whole plant extract instead of CBD. 
For example, a study published in the BMJ Paediatrics Open found that Epileptic seizure frequency fell by an average of 86% among ten children treated with whole-plant medicinal cannabis.
Advice from Epilepsy Action, one of the leading UK charities supporting people with epilepsy, doubles down on the importance of speaking with a medical professional if you are thinking of giving your child CBD to help with epilepsy. 
The charity states, "If you choose to use CBD products for yourself or your child, it's important to let your epilepsy specialist know. This is because the CBD product could affect how your child's existing epilepsy medicines work".
CBD for kids with autism 
Several studies have shown results that indicate that CBD can help ease and improve symptoms of autism in children as well as adults. 
These include an Israeli study published in 2018, which reported parents' experiences who administered oral cannabinoids to their children with Autism Spectrum Disorder (ASD) under supervision.
The study found that in a group of 53 children, hyperactivity symptoms improved in 68.4% of the study group, and sleep problems improved in 71.4%.
Another study looked at giving CBD-rich cannabis to children and adolescents with ASD. While it wasn't solely focused on CBD (rather, CBD-rich cannabis), the study reported significant improvements in social communication abilities, with larger improvements in participants who had more severe initial symptoms.
However, it's important to note that CBD cannot be seen as a treatment for autism, and once again, it is recommended to speak to a medical professional before using CBD for kids with autism.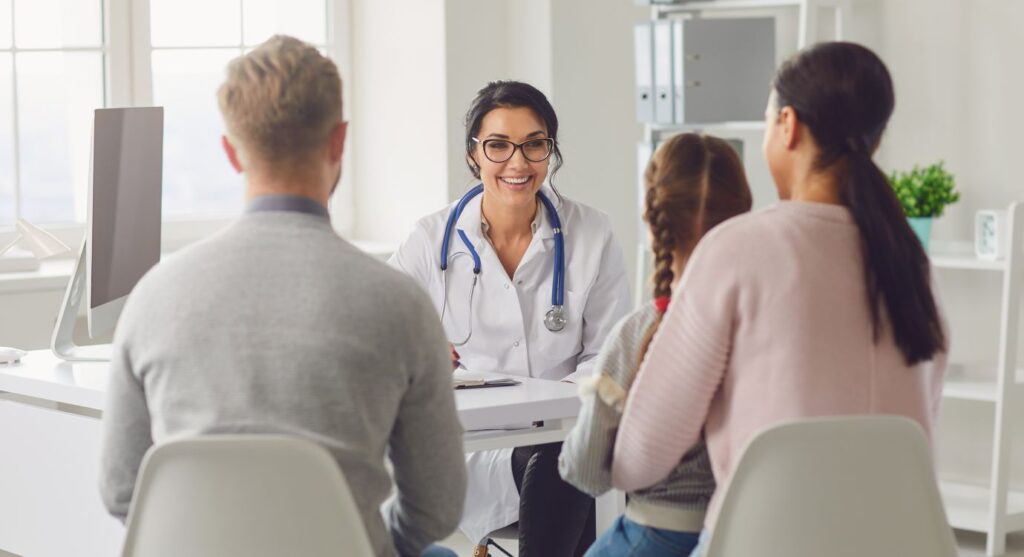 Is CBD safe for kids?
Generally, studies into CBD and children have shown no adverse effects, and CBD is thought to have a good safety profile and be well tolerated in adults. 
However, research on a large scale is ongoing, and it's essential to speak with a doctor or medical professional before giving your child CBD. 
Great Ormond Street Hospital for Children takes a generally neutral stance on using CBD for children. And, while they don't outrightly criticise or express any specific concerns about its use, the hospital stops short of endorsing CBD for children. 
While they don't condemn its use, they also don't lend their support to the safety and efficacy of CBD for children. The hospital asks that parents be honest with clinicians about using cannabinoid oils and "encourage all parents and carers to discuss this difficult subject" with them. 
It's always important to check the quality and safety standards of any CBD product, especially so if the product is intended to be consumed by children. Buying an organic and certified product, complete with lab safety reports and a certificate of analysis. 
Also be aware of the potential risks and ensure you are highly vigilant around dosages.
How to use CBD oil for children
There are no guidelines for giving CBD to children. However, most medical professionals will suggest starting low and going slow, working up dosage levels to a safe but effective amount.
In terms of choosing the best form of CBD for children, mixing CBD oil into food or drink and choosing very high-quality CBD gummies are both excellent options. Both methods are palatable for children and are easy dosage managements: parents or carers can cut a gummy into a quarter or a half or start with just one tiny drop of oil.
Final thoughts on CBD for kids
The bottom line when it comes to giving any supplements to children is it's wise to be extremely cautious and only do so with the approval of a certified medical professional. 
CBD can be an excellent therapeutic tool, and ongoing research into the use of CBD for conditions such as anxiety, autism, and epilepsy in children looks increasingly promising.
Remember that CBD is not a magic bullet and should not be relied on for children or seen as a replacement for medical treatments.